Cloud Test Automation & Quality Engineer
Paessler AG
Nuremberg | Remote
Software Development
Published: 2021-07-29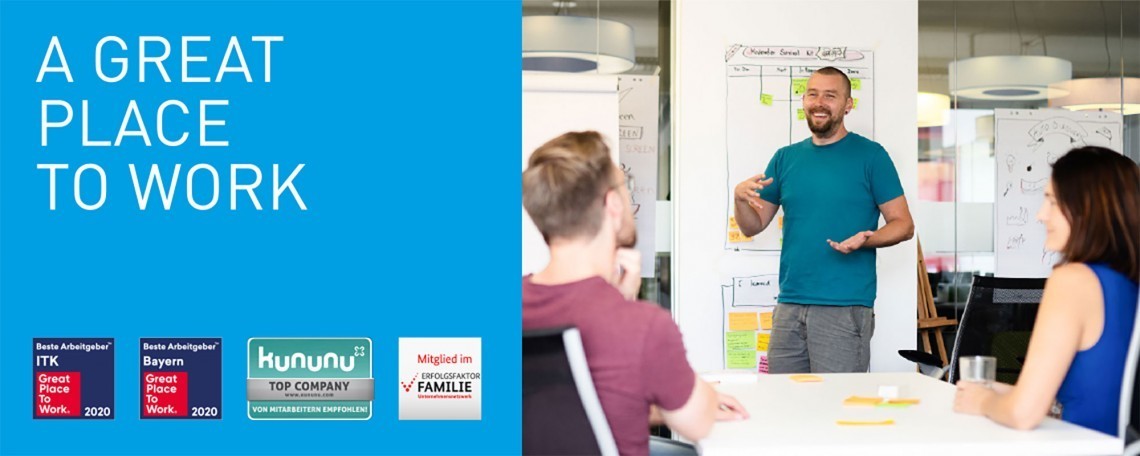 At Paessler, we make software. In addition to our network monitoring software PRTG, we are developing completely new solutions in the area of Cloud and Internet of Things.

Your responsibility to the team and to our users, is nothing less than the assurance of a high product quality through automated solutions. You rely on your cloud and coding experience to ensure the software is testable and potential issues are caught and addressed early.
YOUR TASKS
You create and maintain automated test cases in coordination with the team
You make use of agile test methods such as exploratory testing and session-based testing
You increase the team knowledge in testing concepts, training in the creation and maintaining of test cases
You continuously review test automation infrastructure, establishing a roadmap of improvements and implementing them with the team
You participate in the development of new features and their tests right from the start
You iteratively improve our test methods and procedures
You ensure our product is always in a deployment-ready state
YOUR PROFILE
You have experience in cloud native development with AWS or other cloud solutions
You have experience in test automation and building CI/CD pipelines
You have experience developing with Node.js, Javascript or similar languages
You have experience in agile development processes (Scrum, Kanban, Scrumban)
FACTS FOR YOU
A structured onboarding phase with support from experienced colleagues
Wide range of further training and personal development opportunities
Innovative and creative work environment with plenty of room for new ideas
Time to deal with innovative topics and technologies
Flexible working hours and a familiy-friendly environment
We love working in our beautiful office but we are just as happy to work completely from home or something in between. It's your choice.
Subsidized ticket for public transportation, bike leasing, bicycle cellar (incl. showers) and sufficient parking spaces
Paessler is a fast-growing midsized company that has been in the market for 20 years. The company is focused on long-term goals and is currently comprised of 300 employees
INTERESTED?
Make it easy for yourself and use the application button below.
Your contact person for this great job is:
Lena Hofmann
[email protected]
And at the end, a very important note:
For us, diversity is natural; we welcome it and want to promote it to the best of our ability. Our job advertisements are aimed at people, not at a gender (nor at a sexual orientation, origin or faith). If you come across any kind of wording in our advertisements that refers to a particular gender, this is for ease of reading only. If you come across something that we could have done better, we ask you to please point it out to us (also later in the application process). Individuality shall break linguistic boundaries; however, our language must develop and evolve. Apply for a job with us and make our corporate culture more colourful!