Customer Service Manager for Customer Retention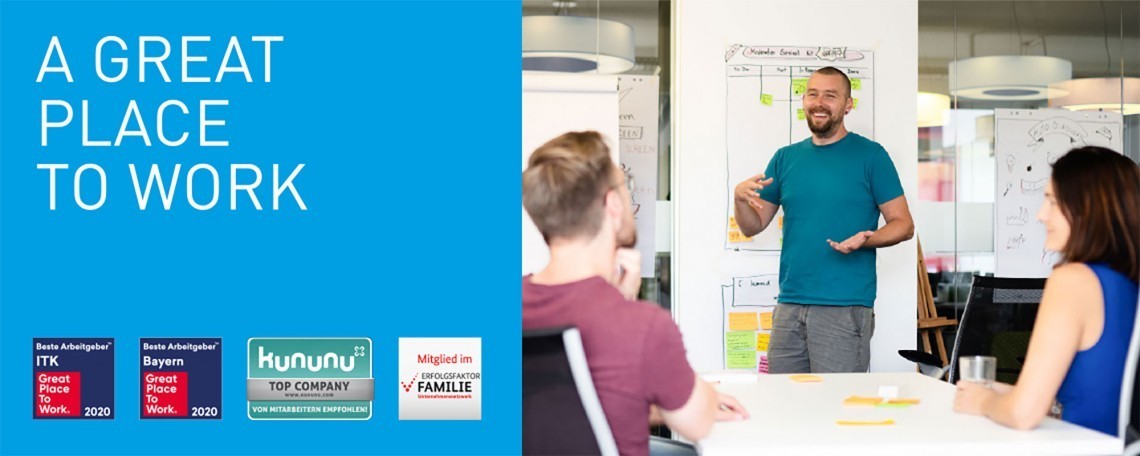 To support our Customer Service & Retention Team, we are looking for an energetic and highly motivated Customer Service Manager. As a true telephone professional, you will take care of our existing customers in your assigned sales regions, advise them on reasonable license extensions and take over the independent implementation of target group-specific marketing campaigns.

The position is initially limited to 2 years as a parental leave replacement.
YOUR TASKS
You are responsible for the competent, professional advice of our customers regarding our products, prices and services
In addition, advising our existing customers on reasonable license extensions as well as on the usefulness of extending their maintenance plan is part of your daily tasks
You will be responsible for contacting our existing customers as well as for implementing target group-specific marketing campaigns via phone
You will work closely with the Inside Sales and Business Development Managers for the various international sales regions
You will record all your customer activities accurately in our CRM system
YOUR PROFILE
You are a real professional on the phone, you "live and love" taking care of customers and it is easy for you to empathize with the needs of our customers
You have several years of professional experience in the field of telephone sales, telephone customer service or Inside Sales during which you have already been able to demonstrate your sales talent
You have excellent communication skills and can communicate even complex issues in a clear and understandable way
You are characterized by a high degree of commitment and ingenuity; you have an affinity for sales and enjoy working together with people
You have business fluent German and English skills (at least on C1 level), ideally you also speak other languages or are an English native speaker
Keeping a cool head even in stressful situations and being able to convince others with sound arguments round off your profile
Initial experience in the IT or health care industry or from the industrial environment is also desirable
FACTS FOR YOU
You can start working immediately in our HQ in Nuremberg
An excellent software that is loved by its users with a 96% customer satisfaction rating and is recognized worldwide as one of the best-known products in the area of network monitoring
Time to engage with innovative topics and technologies
Exciting challenges in an international and dynamic working environment, with communication with international customers
Diverse opportunities for further training and personal development
Relaxed to work: subsidy for the VGN annual ticket, bicycle cellar with showers and sufficient parking
Flexible working hours, a family-friendly environment and extensive home office possibilities
Enjoy a modern working environment within a brand new industrial loft styled office with a company owned bistro
Paessler AG is a fast-growing midsized company that has been in the market for 20 years. The company is focused on long-term goals and is currently comprised of more than 300 employees.
ARE YOU INTERESTED?
Just click the APPLY NOW button and get in contact with us.
Your contact person for this dream job is:
Christina Kulikowski
[email protected]
And of course: we are more than happy to welcome applications and new colleagues of any gender.