Frontend Engineer / Vue.js
Paessler AG
Deutschlandweit | Remote
Software Development
Full/part time
Published: 2021-12-02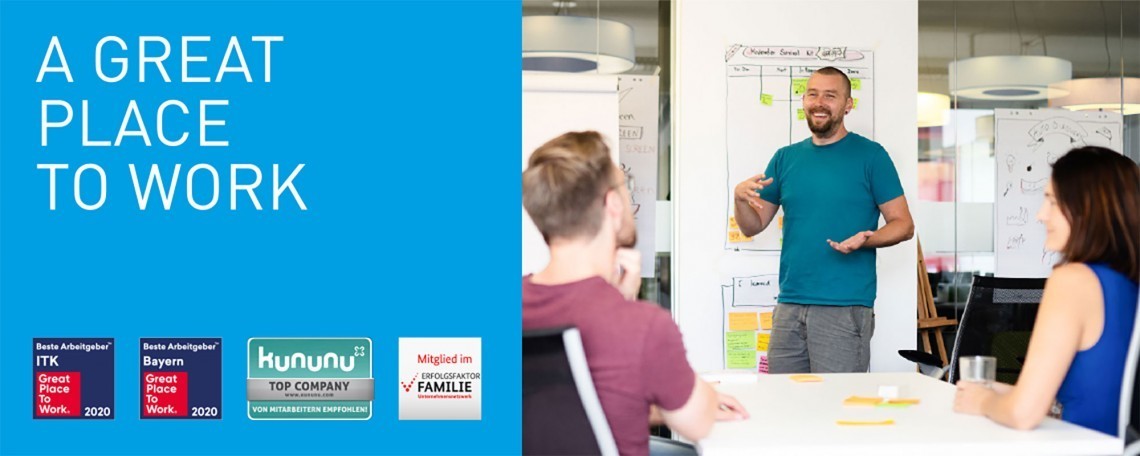 Work from your home in Germany, our amazing office in Nürnberg, or somewhere in between. You choose how you work at Paessler.
Paessler has been in the market for 20 years. We are focused on long-term goals and are currently comprised of 300 employees. While we are based in Nürnberg (Germany), our main product PRTG is used by big and small companies from all around the globe.
Here at Paessler we are passionate about software and care about the people who build it. These people build PRTG, a network, cloud and IoT monitoring software product that is used and trusted by more than 500,000 users daily.
With you as a committed and long-term team player, we're looking to strengthen the team responsible for creating PRTG's new user interface with modern web technologies.
YOUR TASKS
Within the product development department responsible for Paessler PRTG you work in an agile team
Your main focus is to develop and maintain the web client of PRTG's new user interface based on Vue.js
You are in close coordination with the teams responsible for our API and business layers
Together with our UI design specialists, you create user centric solutions and implement innovative ideas
With your team, you discuss new ideas, plan their implementation and share knowledge through pair and mob programming
Your colleagues count on you regarding code reviews and cross-testing of new functionalities
You take responsibility for our high code and product quality
YOUR PROFILE
You have strong knowledge in HTML, CSS and JavaScript frameworks (preferably Vue.js)
Building Single Page Applications is no problem for you
You know how to write maintainable and testable code
You are already familiar with working with version control Git, Gitlab or GitHub
You have basic knowledge in using a typed programming language
You are familiar with CI/CD solutions like Gitlab or GitHub
You are not afraid to take on new challenges and are eager to learn as you go
Ideally you already have some experience with with API development (preferably with Golang) and working in an agile environment
FACTS FOR YOU
Flexible working hours in full or part time as well as an absolutely family-friendly environment
We love working in our beautiful office but we are just as happy to work completely from home or something in between. It's your choice.
Wide range of further training and personal development opportunities e.g. access to Frontend Masters
Regular events to explore innovative topics and new technologies, e.g. Hackathons, Innovation Week, Open Space
Subsidized ticket for public transportation, bike-leasing, bicycle cellar (incl. showers) and sufficient parking spaces
Innovative and creative work environment with plenty of room for new ideas
Paessler is a fast-growing midsized company that has been in the market for 20 years. The company is focused on long-term goals and is currently comprised of 300 employees
INTERESTED?
Make it easy for yourself and use the application button below.
Your contact person for this great job is:
Lena Hofmann
[email protected]
And at the end, a very important note:
For us, diversity is natural; we welcome it and want to promote it to the best of our ability. Our job advertisements are aimed at people, not at a gender (nor at a sexual orientation, origin or faith). If you come across any kind of wording in our advertisements that refers to a particular gender, this is for ease of reading only. If you come across something that we could have done better, we ask you to please point it out to us (also later in the application process). Individuality shall break linguistic boundaries; however, our language must develop and evolve. Apply for a job with us and make our corporate culture more colourful!