Presales Engineer in the U.S. (SC, TX, MA, PA, NJ or NH)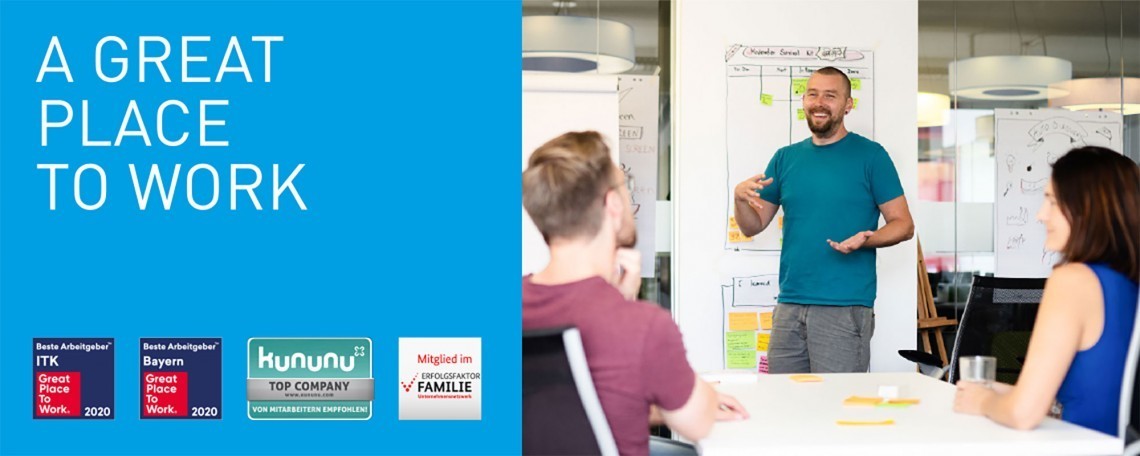 We are looking for a Presales Engineer to work with sales and marketing to demonstrate PRTG to prospects, customers and partners. This position has a regional focus on the United States and is located anywhere in SC, TX, MA, PA, NJ or NH – near a major airport.
YOUR TASKS
Presenting PRTG and topics related to the monitoring though online demos, webinars, at trades shows and partner events
Responsible for active coordination of activities within the international presales team as well as with sales, marketing, customer service and technical support to promote PRTG and our strategic initiatives
Technical consultation (via Ticket, phone, via remote online session, in person) about PRTG on opportunities including trial users, customers and partners
Conduct PRTG trainings for different target groups based on our respective guidelines
YOUR PROFILE
You are familiar with the configuration and operation of various server systems and virtualization platforms. You also have experience with products like VMware, Cisco IOS, NetApp and Windows.
Professional knowledge about IP based networks, and a good knowledge of various switches, routers and firewalls
A very good understanding of technical and sales interrelation and have had at least 2 years of experience as a Presales consultant with an IT company.
Must be fluent the English language. Knowledge of French is a plus, but not required for the position
You enjoy working with people and have strong communication skills both verbally and in writing
Planned travel engagement after the pandemic per year: up to 40%. You will get a thorough and systematic onboarding training. At a future date, you should be prepared to participate in a training at our HQ in Germany, in blocks of up to 3 weeks
Only residency with valid work permit
FACTS FOR YOU
We produce an excellent software that is loved by its users as shown by our 97% customer satisfaction rating, and is recognized worldwide as one of the best-known products in the area of network monitoring
A great working atmosphere in an enthusiastic international team with flat hierarchies
Innovative and creative work environment with plenty of room for new ideas
You can rely on the team, spread all over America and in Germany, and expect to be supported in your daily tasks, even though you will be thousands of miles away in your satellite position
You are employed by Paessler, Inc. - our young subsidiary in the U.S. and you work remotely
The parent company Paessler AG in Germany is a fast-growing midsized company that has been in the market for 20 years. The company is focused on long-term goals and is currently comprised of 300 employees.
INTERESTED?
Make it easy for yourself and use the application button below.
Paessler, Inc. - subsidiary of Paessler AG
Your contact person for this great jobs is:
Susanne Weber
[email protected]
And of course: we are more than happy to welcome applications and new colleagues of any gender.