Presales Systems Engineer Asia-Pacific (APAC) – in Kuala Lumpur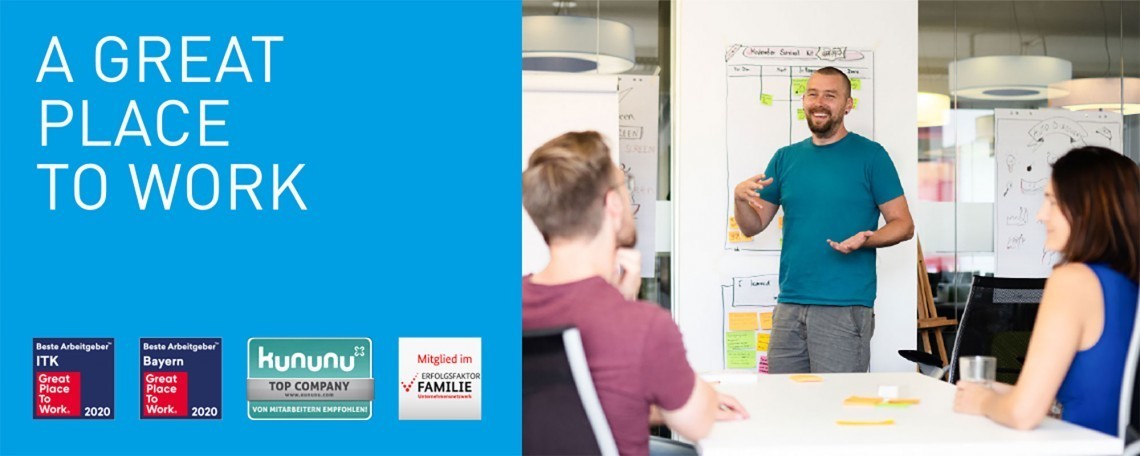 We are looking for an energetic and highly motivated Presales Systems Engineer to join our growing Technical Services APAC team. If you feel comfortable within a hybrid role combining your strong technical background with your affinity for IT sales, then you might be the person we are looking for.

This position has a regional focus on the APAC region and is based in Kuala Lumpur, Malaysia.
YOUR TASKS
Present PRTG and topics related to monitoring through online demos, webinars, at trades shows and partner events
You will actively coordinate activities within the international Presales team as well as with sales, marketing, customer service and technical support to promote PRTG and our strategic initiatives
Technical consultation (via ticket, phone, via remote online session, in person) about PRTG on opportunities including trial users, customers and partners
Conduct PRTG trainings for different target groups based on our respective guidelines
Field inbound warm leads from prospects currently evaluating or seeking an evaluation of our product
Onboarding, enablement and support of partners
Provide first-class customer/partner support and service through engagement
Record of all customer/partner contacts and activities accurately in our CRM system
YOUR PROFILE
Fluent in English and Mandarin, additional Asian languages are highly welcome
5+ years in IT tech and sales, advanced knowledge of PRTG is a big plus
You have very good understanding of technical and sales interrelations and have had at least 3 years of experience as a Presales consultant with an IT company.
You are familiar with the configuration and operation of various server systems and virtualization platforms. You also have experience with products like VMware, Cisco IOS, NetApp and Windows.
Professional knowledge about IP based networks, and a good knowledge of various switches, routers and firewalls.
You are comfortable with all forms of outreach, including phone, emails and social
You enjoy working with people and have excellent communication and negotiation skills both verbally and in writing.
Being familiar with Sugar CRM or similar CRM Systems would be a plus
It is a requirement spending some time at our headquarters in Nuremberg, Germany for 1-2 weeks at a time (after COVID-19) as deemed necessary by your manager. In addition, you are willing to travel within the APAC region (up to 50 % of your time).
Malaysian / Permanent residents only
FACTS FOR YOU
We develop excellent software that is loved by its users and recognized worldwide as one of the best-known products in network monitoring
Headquartered in Nuremberg, Germany with colleagues located around the globe and an amazing team based in Kuala Lumpur to collaborate with
A great working atmosphere and an enthusiastic international team
Innovative and creative work environment with plenty of room for new ideas
Your work relationship with Paessler will be a freelancer position with a performance-oriented compensation model
Paessler AG is a fast-growing midsized company that has been in the market for 20 years. The company is focused on long-term goals and is currently comprised of over 300 employees.
INTERESTED?
Make it easy for yourself and use the application button below.
Your contact person for this great job is:
Christina Kulikowski
[email protected]
And of course: we are more than happy to welcome applications and new colleagues of any gender.