Product Owner IoT Platform & Solutions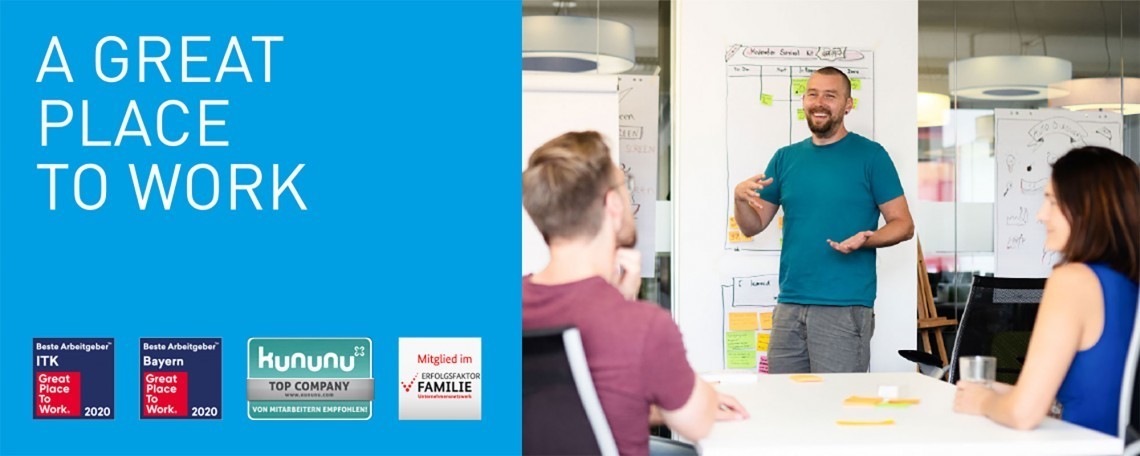 At Paessler, we make software. In addition to our network monitoring software PRTG, we are developing completely new solutions in the area of Cloud and Internet of Things.

We are looking for you as an experienced product owner to bring our new product Paessler Building Monitor to life together with our cloud and innovation teams.
YOUR TASKS
As Product Owner, you take lead of the Product Backlog for Paessler Building Monitor, an IOT product, and the underlying platform
You act as the central contact person for stakeholders and help to communicate the Product Strategy internally and externally
You work on and translate our Product Roadmap into Product Goals, Epics and individual User Stories
Together with the Development Team and Scrum Master, you ensure we are regularly delivering value to our Customers
You explain the vision and roadmap of your product internally as well as to customers and external partners
You work closely with the other roles in Paessler such as Product Manager, Innovation Team, Product Marketing, UX Designer, Architect and Release Manager; in order to maintain the harmony between user needs, market opportunities, technical feasibility and of course, commercial potential
YOUR PROFILE
You have mastered the tools of a product owner, as you have already worked practically in this role with Scrum teams for at least 3 years
You are fascinated by everything related to IoT hardware and cloud software, and have grown to become somewhat a product expert in these areas
You are familiar with innovation methodologies like Lean Startup and working with Minimum Viable Products, ideally having already co-developed new products
You have strong empathy for others and can inspire a development team
You have a very good command of English
FACTS FOR YOU
Innovative and creative work environment with plenty of room for new ideas
Wide range of further training and personal development opportunities
Time to deal with innovative topics and technologies
Flexible working hours and a familiy-friendly environment
We love working in our beautiful office but we are just as happy to work completely from home or something in between. It's your choice.
Subsidized ticket for public transportation, bicycle cellar (incl. showers) and sufficient parking spaces
Paessler is a fast-growing midsized company that has been in the market for 20 years. The company is focused on long-term goals and is currently comprised of 300 employees
INTERESTED?
Make it easy for yourself and use the application button below.
Your contact person for this great job is:
Aline Eller
[email protected]
And of course: we are more than happy to welcome applications and new colleagues of any gender.