Scrum Master in Product Development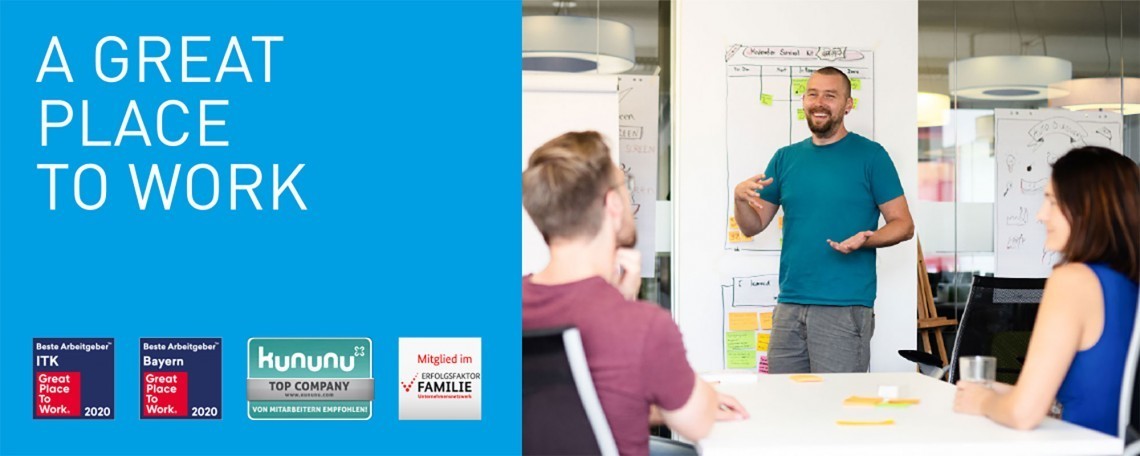 In order to build the right feature at the right time we need a keen eye on ourselves, as the only way to serve our customer is with our product development teams. With this thought in mind, we work according to agile principles and focus on ensuring we work as sustainably and effectively as possible.
We need you as a Scrum Master, to be an agile sparring partner, a mentor, and a servant leader for these teams. Through your work, our teams keep their desire to learn, question and improve themselves regularly, and thus create value for our users again and again.
YOUR TASKS
You accompany one or two of our Scrum teams long-term as a Scrum Master
You take on the facilitation of the relevant Scrum events and otherwise act as a servant leader
You help your teams to organize themselves over time more and more, and to take responsibility for themselves
You have a keen eye and an open ear for the needs and hurdles of your teams and help them to overcome them and to celebrate their successes
You share your skills in terms of agile methods and approaches and are yourself constantly learning
You moderate internal exchange formats between the teams or for the entire development department, such as our monthly Lean Coffee
You act as a facilitator for occasional internal workshops within product development
You coordinate closely with our other Scrum Masters, Agile Coaches and the Management team
You help to holistically improve the development processes outside of your teams
You can concentrate full-time on your work as a Scrum Master, knowing that doing so can help your teams even more than by writing code
YOUR PROFILE
You like people and like to communicate purposefully and appreciatively with them
You know what makes teams successful or fail because you have already worked as a Scrum Master
You are pragmatic and understand Scrum and Kanban not as dogma, but as a set of values that are worth working by
You claim that no Retrospective is the same for you, because you have mastered your methodical tools and dare to try new things
You enjoy sharing knowledge and giving others the framework to do the same
You know how software projects work. It doesn't matter whether you have this experience as a developer, architect or admin
FACTS FOR YOU
Innovative and creative work environment with plenty of room for new ideas
A structured onboarding phase with support from experienced colleagues
Flexible working hours, extensive remote work possibilities and a familiy-friendly environment
A great working atmosphere in an enthusiastic international team with flat hierarchies
Subsidized ticket for public transportation, bicycle cellar (incl. showers) and sufficient parking spaces
Paessler is a fast-growing midsized company that has been in the market for 20 years.The company is focused on long-term goals and is currently comprised of 300 employees
INTERESTED?
Make it easy for yourself and use the application button below.
Your contact person for this great job is:
Aline Eller
[email protected]
And of course: we are more than happy to welcome applications and new colleagues of any gender.