Senior DevOps Cloud Engineer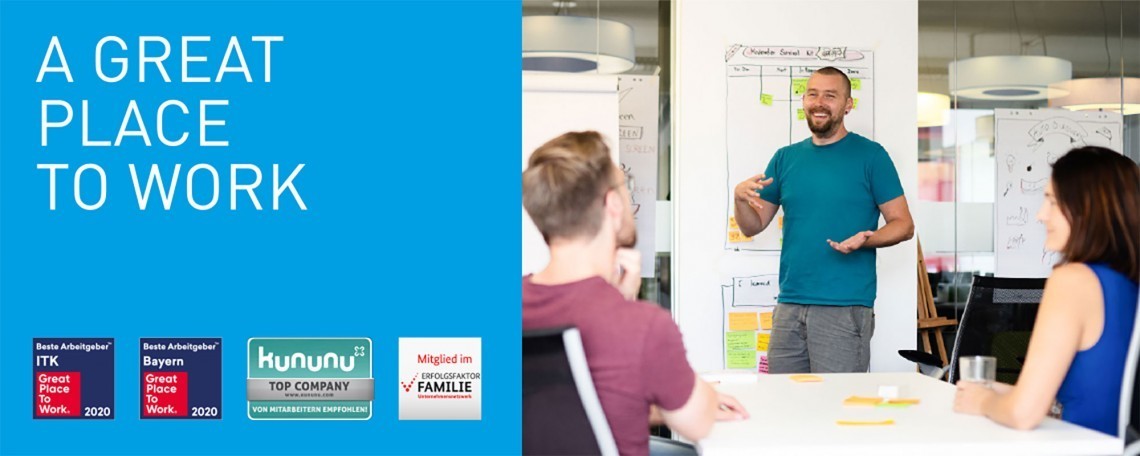 From your home in Germany, our amazing office in Nürnberg, or something in between. It's your choice for how you work at Paessler.
Our world famous monitoring software PRTG is also available as a service hosted in the cloud. Behind this product is a provisioning system with a ton of automation, services, and naturally, monitoring.
To put together a world wide available & regionally localized monitoring solution for IT administrators everywhere, we have a team of talented cloud and operations engineers and we're looking for you to join and strengthen our team.
YOUR TASKS
You are responsible for the development and maintenance of PRTG Hosted Monitor
You develop the Python web services & serverless functions responsible for provisioning, activation, control, automation & monitoring PRTG Hosted Monitor
You develop the Vue.js application our customers log into to create, manage & configure their cloud monitoring solution
You develop prototypes designed to evaluate hypotheses for new product concepts and ideas
You bring your ideas to the team, discussing and planning their implementation together with the Product Owner
You support our technical support team with 3rd level support cases
YOUR PROFILE
If it'd be possible, you'd automate brushing your teeth
You have experience in cloud native development with AWS or another cloud platform
You have experience developing in Python, preferably with AWS's API Gateway and Lambda
You have experience developing with Vue.js or a comparable frontend JavaScript framework
You have experience with NoSQL databases, experience with DynamoDB is a plus
You have experience in test automation and building CI/CD pipelines, preferably with GitLab
You consider unit testing, code reviews, and continuous integration as essential elements of software development
You have first hand experience in agile development processes (Scrum, Kanban, Scrumban)
You are a good communicator in either English or German
FACTS FOR YOU
Wide range of further training and personal development opportunities
A structured onboarding phase with support from experienced colleagues
Time to deal with innovative topics and technologies
Flexible working hours and a familiy-friendly environment
We love working in our beautiful office but we are just as happy to work completely from home or something in between. It's your choice.
Subsidized ticket for public transportation, bicycle cellar (incl. showers) and sufficient parking spaces
Paessler is a fast-growing midsized company that has been in the market for 20 years. The company is focused on long-term goals and is currently comprised of 300 employees
INTERESTED?
Make it easy for yourself and use the application button below.
Your contact person for this great job is:
Aline Eller
[email protected]
And of course: we are more than happy to welcome applications and new colleagues of any gender.