(Talented Newbie) Cloud Software Engineer for IoT Products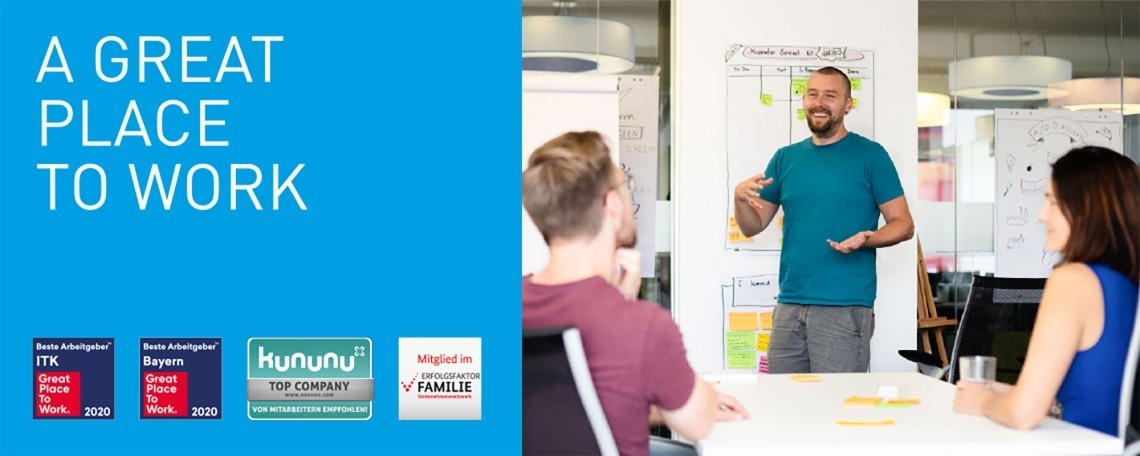 We're looking to you, as the next generation of innovative thinkers and practitioners coming out of universities or apprenticeships, to to join us and pioneer the next generation of cloud-based IOT products the market has been waiting for.
We should also say that this is a role for someone special, someone who wants to create something new. That means you don't need to have 5 years of experience under your belt, hell you don't even need a degree. You will need some programming skills, ideally in the cloud or in IOT. But it's your energy, your ideas, your technologist self that's important and key here. Our experienced team with whom you work with will teach you the rest.
YOUR TASKS
You work in an agile team within the larger product development department
Along with your team members you are responsible for the development, maintenance, and operational support of our cloud-based IOT products
You develop and maintain product features built on the AWS platform, including components like user interfaces built with Vue.js
You develop prototypes designed to evaluate hypotheses for new product concepts and ideas
You bring your ideas to the team, discussing and planning their implementation together with the Product Owner
You take responsibility for our high code and product quality
YOUR PROFILE
You've completed studies, an apprenticeship or something similar in the area of Computer Science
You have some experience with cloud native development, such as AWS, Azure or GCP
You have some experience developing with Javascript or a comparable language
You have some experience with different API technologies
You understand test automation and CI/CD pipeline concepts
You understand the benefits of agile development
You can speak English or German, as our team is versed in both
FACTS FOR YOU
Innovative and creative work environment with plenty of room for new ideas
A structured onboarding phase with support from experienced colleagues
Flexible working hours, extensive remote work possibilities and a familiy-friendly environment
A great working atmosphere in an enthusiastic international team with flat hierarchies
Subsidized ticket for public transportation, bicycle cellar (incl. showers) and sufficient parking spaces
Paessler is a fast-growing midsized company that has been in the market for 20 years.The company is focused on long-term goals and is currently comprised of 300 employees
INTERESTED?
Make it easy for yourself and use the application button below.
Your contact person for this great job is:
Aline Eller
[email protected]
And of course: we are more than happy to welcome applications and new colleagues of any gender.