Team Manager PreSales EMEA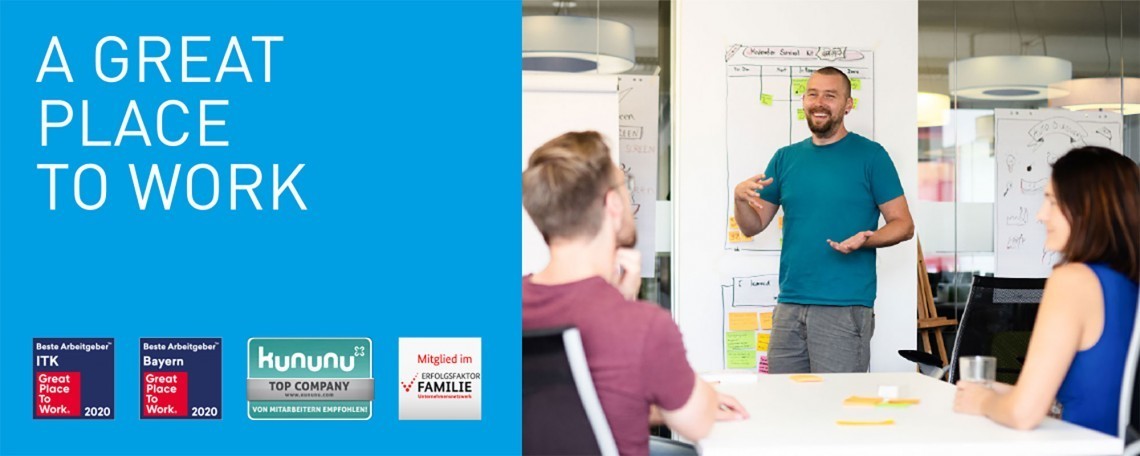 You would like to combine your passion for people management and IT networks with your experience in (Pre)Sales and your extensive technical knowledge? Then this might be the perfect opportunity for your next career move: We are looking for an experienced team manager to lead our team of system engineers for the EMEA region. This position is located in our HQ in Nuremberg, Germany.
YOUR TASKS
You will take over the functional and disciplinary lead of your direct reports from our EMEA PreSales team including but not limited to administrative tasks, supporting their personal development, talent management as well as being their first of contact for all questions and concerns
You will help us shape the future by breaking down our company and division strategy and translating it into concrete PreSales activities
Together with the two other PreSales team managers you will define the team's future technical direction of the daily work and processes
You will cooperate closely with the other team managers in our Customer Care organization and build up your internal network through regular alignment talks with team manager(s) from other divisions
You are taking care of the technical and operational management and will be responsible for the team's qualitative and quantitative goal achievements
You will actively contribute and support the development of new market segments and products
You will support (ongoing) projects and take over cross-functional tasks to foster collaboration
Besides your team manager role, you will also work on operational PreSales tasks including but not limited to offering trainings for our partners, holding webinars, providing customer presentations and answering technical inquiries from our customers and partners
YOUR PROFILE
You can look back on several years of professional work experience including a minimum of 3 years of leadership experience
You have a very good understanding and technical expertise about IT networks and ideally also some knowledge or experience with network monitoring
You have a track record of proven experience in selling B2B software
You are a real team player who is more focused on the achievements as a team than individual results and who enjoys cooperating with many different people
You are characterized by a high degree of creativity but also pragmatism as well as your analytical and organizational skills
For you communication is the key: You convince us with excellent written and verbal communication skills in English and German (at least on C1 level), any additional language skills are a big plus
You love to give presentations, are eloquent and able to easily explain complex topics to others
You are willing to occasionally travel internationally (up to 20% of your time)
Prior experience in leading multinational and virtual teams is highly preferred
FACTS FOR YOU
You can start working immediately and with a permanent contract in our HQ in Nuremberg
An excellent software that is loved by its users with a 96% customer satisfaction rating and is recognized worldwide as one of the best-known products in the area of network monitoring
Time to engage with innovative topics and technologies
Exciting challenges in an international and dynamic working environment, with communication with international customers
Diverse opportunities for further training and personal development
Relaxed to work: subsidy for the VGN annual ticket, bicycle cellar with showers and sufficient parking
Flexible working hours, a family-friendly environment and extensive home office possibilities
Enjoy a modern working environment within a brand new industrial loft styled office with a company owned bistro
Paessler AG is a fast-growing midsized company that has been in the market for 20 years. The company is focused on long-term goals and is currently comprised of more than 300 employees.
ARE YOU INTERESTED?
Just click the APPLY NOW button and get in contact with us.
Your contact person for this dream job is:
Christina Kulikowski
[email protected]
And of course: we are more than happy to welcome applications and new colleagues of any gender.